Sunday is Father's Day and in honor of that great day, I have two cards. One of these is going to my dad, the other to my husband. To all dads out there, Happy Day!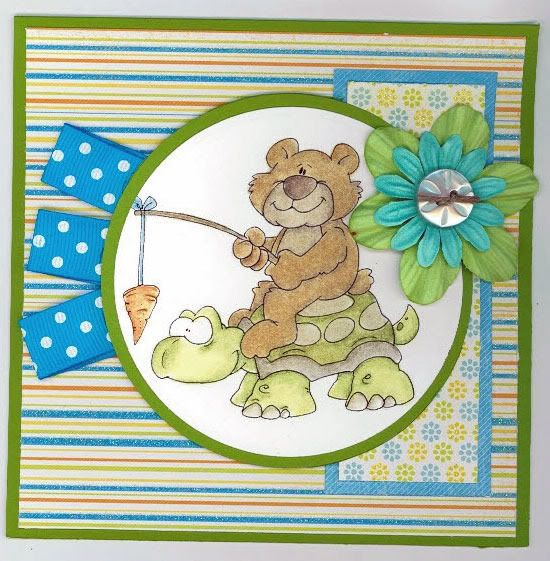 Growing up, I got to travel quite a bit courtesy of the US Army. I have lots of great memories from the various places we lived. In between the big trips that often crossed oceans, my Dad made sure that we got to see as much of each place we lived as was possible during his tour of duty. My Dad is a big fan of road trips. We would load up into our car and off we'd go. Sometimes it was just day trips to local sites, other times it was grand adventures that cross state and country borders. In all my memories, I never remember saying "Are we there yet?", although I'm sure at least one of us kids uttered it. I do, however, remember "I gotta pee!" and "I'm going to be sick!". As the shortest child of three, I inevitably got to sit in the center of the back seat. My siblings learned to dread the second phrase.
So, for my father, and the wonderful memories I have of a small cream colored station wagon, cruising across Europe, Happy Father's Day! Thanks for the amazing memories.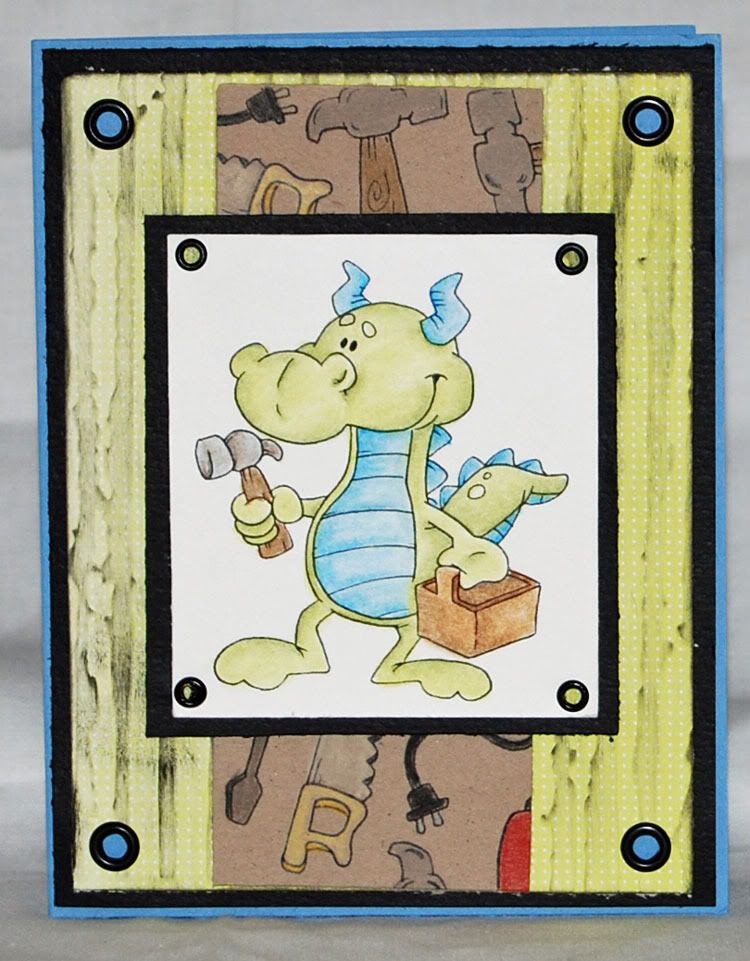 For my husband, I have a different card entirely. I have been with this great guy for nearly 23 years and in that time I have bought exactly ONE curling iron and TWO hair dryers. Do the math. The second hair dryer was only a couple of months ago. I swear my husband can fix darned near anything. Before he was a fire fighter, he was a mechanic, so my vehicle runs in tip top shape. The great man even makes sure it is full of fuel each week before I head off to work on Monday morning. In addition to cars and small appliances, he remodeled our house. He even cooks, although the guys at the fire station eat his cooking far more often than I do.
For our cute children, he fixes run down batteries, kisses boo-boos, discretely disposes of shredded books or broken toy boxes, changes diapers and is a particularly awesome Mr. Mom on his days off. I love this man! Yes, they do still exist! For those of you wanting to know, I didn't find him. He found me...but that's another story. Happy Dad's Day to the very best dad my kids could ever have!

While I'm not going to make any promises, this should be the last of the Citrus pad for a while. I used the circle nesties for the turtle and a Provo Craft Embossing Folder on the dragon.. Flowers are Prima, Cardstock is a mix of American Crafts and Prism. The ribbon is Ribbon FX from Hobby Lobby, eyelets from Making Memories and the buttons are once again Creative Cafe. The images are from
Dustin's Place
. Grab them while they're hot and check out today's
new release
while you're at it!