For those of you who have looked at my blog and then keep coming back in the vain hope that I might actually have updated it in the last year...all I can say is well, I told you so! :)
Now that I'm not being distracted by being pregnant, perhaps I shall post more often. I wouldn't count on it, but keep checking just in case. In the mean time, for your viewing pleasure, I offer up four cards I made this weekend. Vicki Chrisman offered up a cool challenge by sending out 20 packets of Crafty Secrets bits and pieces. All we had to do was make up some cards or a project. Once I got started on the cards, I couldn't stop. I used up all my bits and quite a few of the embellishments she sent.
First, the cards as a group: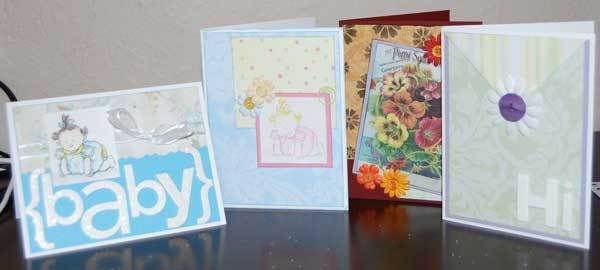 I wish I had thought to take a picture of the package before I started, but I didn't. My contributions to the whole thing was cardstock, a baby stamp from a CTMH stamp set and some of those lovely sugar coated doodlebug chipboard alphabets. A note about the alphas, use extra adhesive. The stuff that comes on them doesn't hold worth anything.
And now for a few close ups -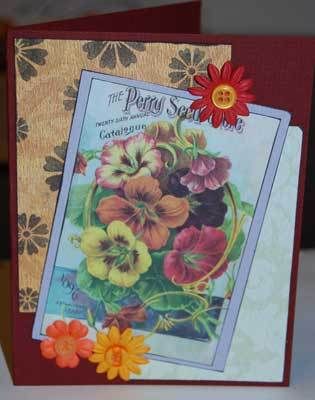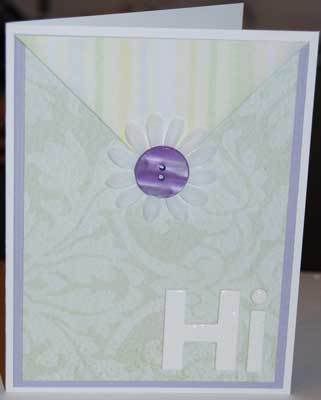 This one is just oh so slightly blury. I need to go back and see if I can get a better shot. I really like it though. It came out soft and lovely. I haven't done watercolor in a while so it was nice to reacquaint myself with a much loved technique.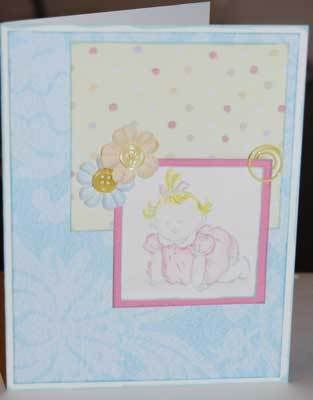 And finally, for my favorite....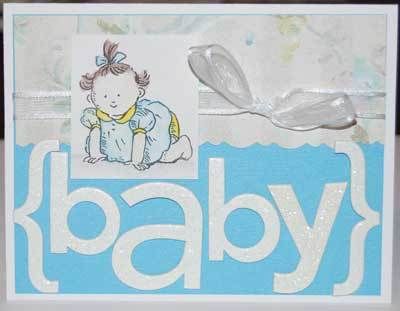 Check out Vicki's blog (
http://vickichrisman.blogspot.com/
) to see the other fun projects and take a few minutes to check out Crafty Secrets (
http://www.craftysecrets.com
) while you're at it!